About Bats on island X Picture Book Exhibition
In 2021, Formosan Golden Bat's Home hosted the first Bat's Picture Book Exhibition in Taiwan. In the past, bat pucture books mostly came from abroad or was purely serious, it's harder for the general public to understand. Therefore, we paired the bat species and picture books which created by Taiwanese and make more relevant for bat knowledge and people's lives.
By sharing these stories, the public can easily learn the facts about bats and notice that survival crisis and misunderstood of this kind of mammal easily. We hope we can arouse the public the concept of respecting lives and caring for nature.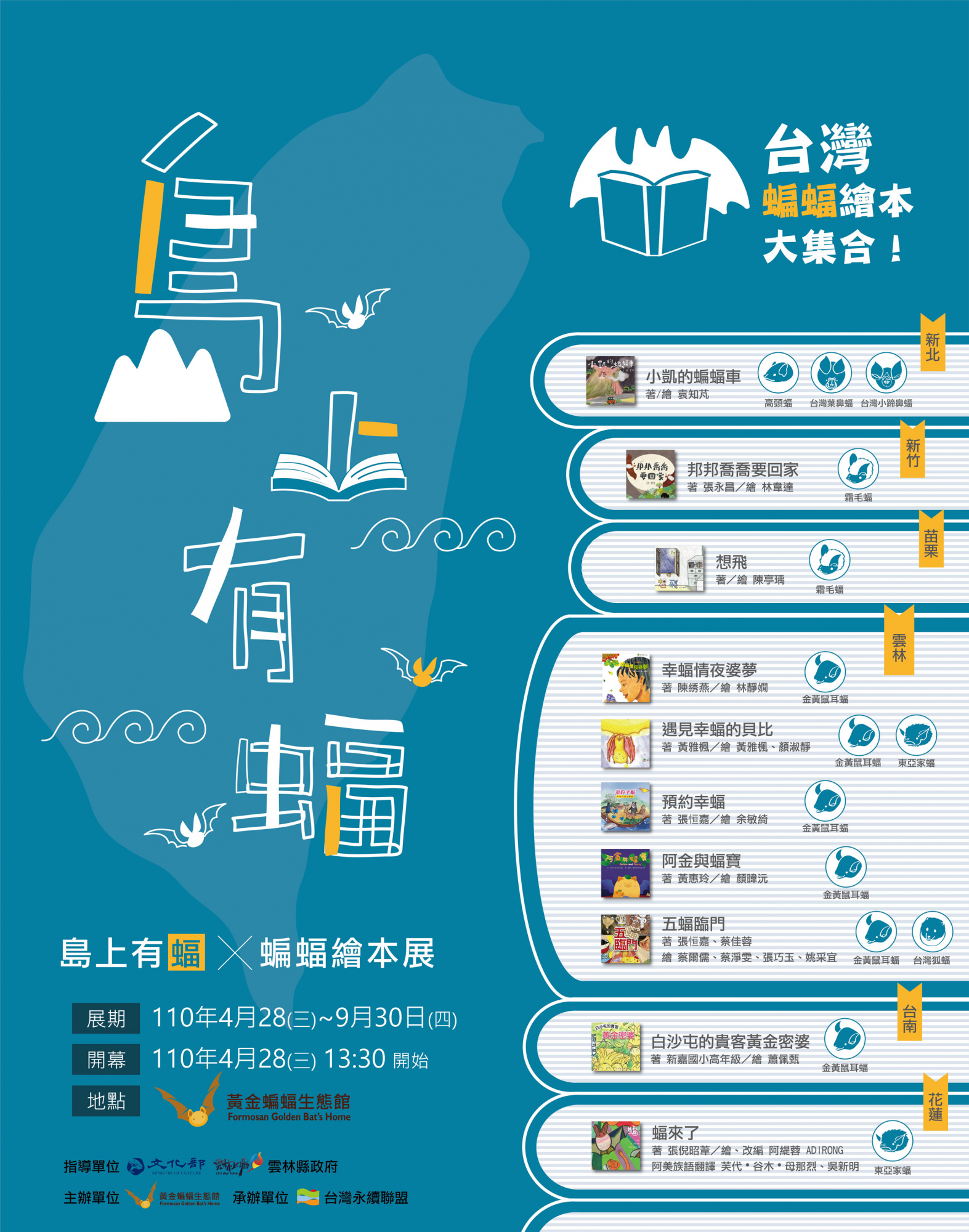 Bats on island X Picture book is the first Bat's picture book exhibition in Taiwan
The features of Exhibition
There are 10 picture books display in this exhibition. These books are written by masses, such as kids, movie director, professor and others. Over half of the books published are related to us. They also use different languages like Madarin, Taiwanese, English and Amis. Bat species including those common one in Taiwan, like Japanese House Bat, Hodgson's Myotis, Great Himalayan Leaf-nosed Bat, Formosan Horseshoe Bat, Lesser Asiantic Yellow Bat, the national endangered species-Asian Particolored Bat, and even the Ryukyu Flying Fox. The exhibition not only deliver Taiwan's multicultural values but also let the public know more species of bats.
 Let's use the different point of view from different age to explore the ecological environment.