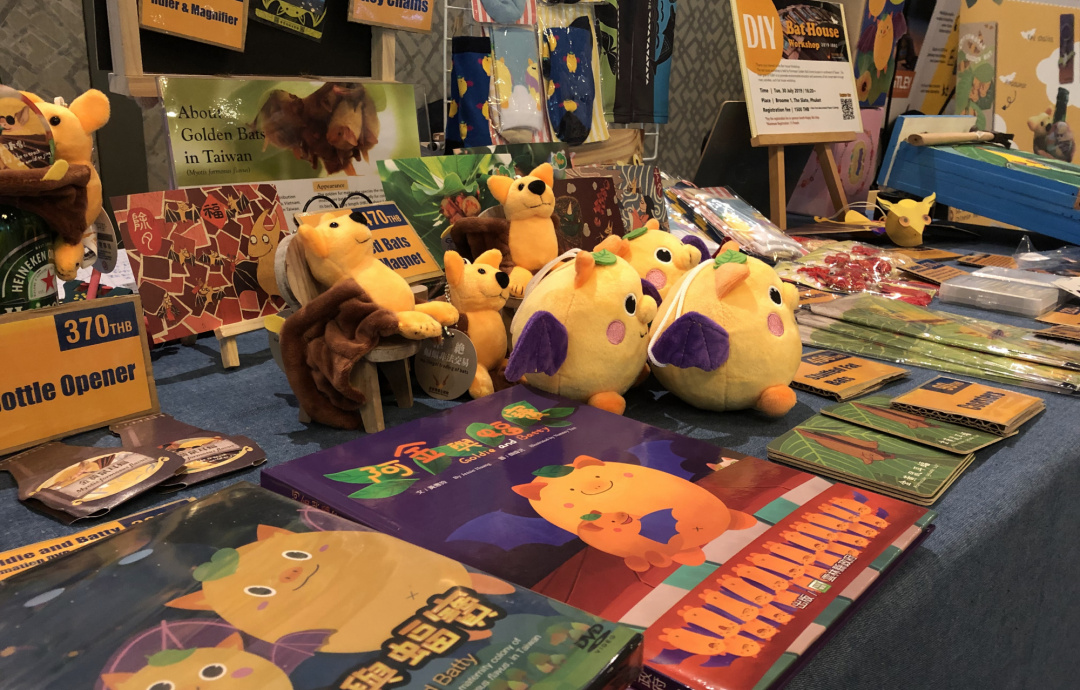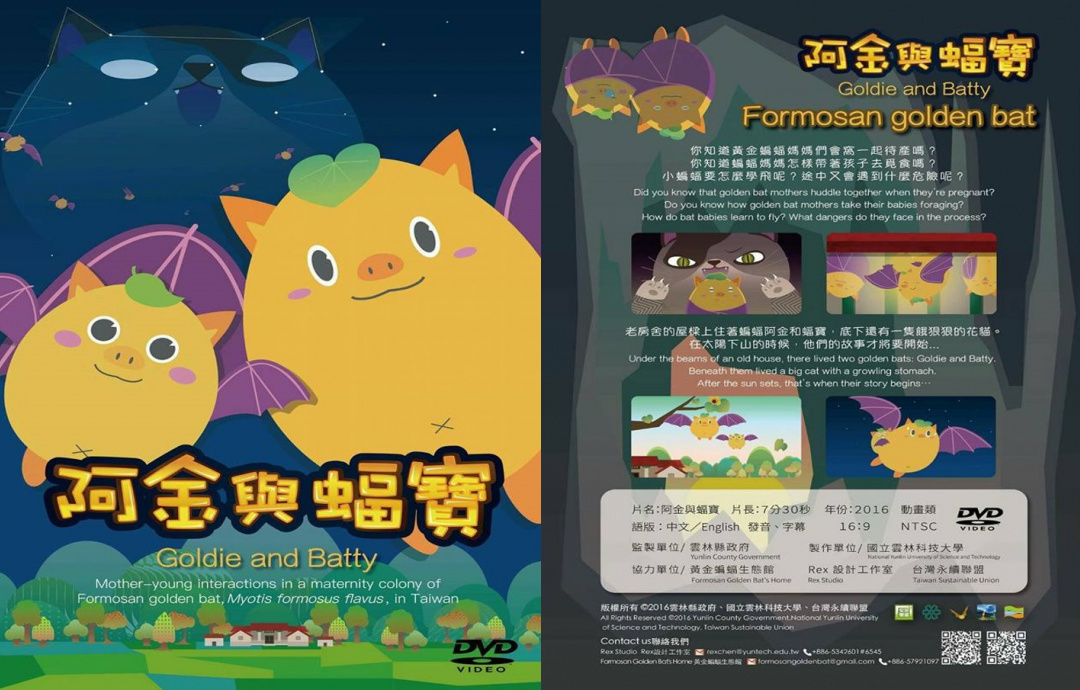 Animation:
Goldie and Batty
.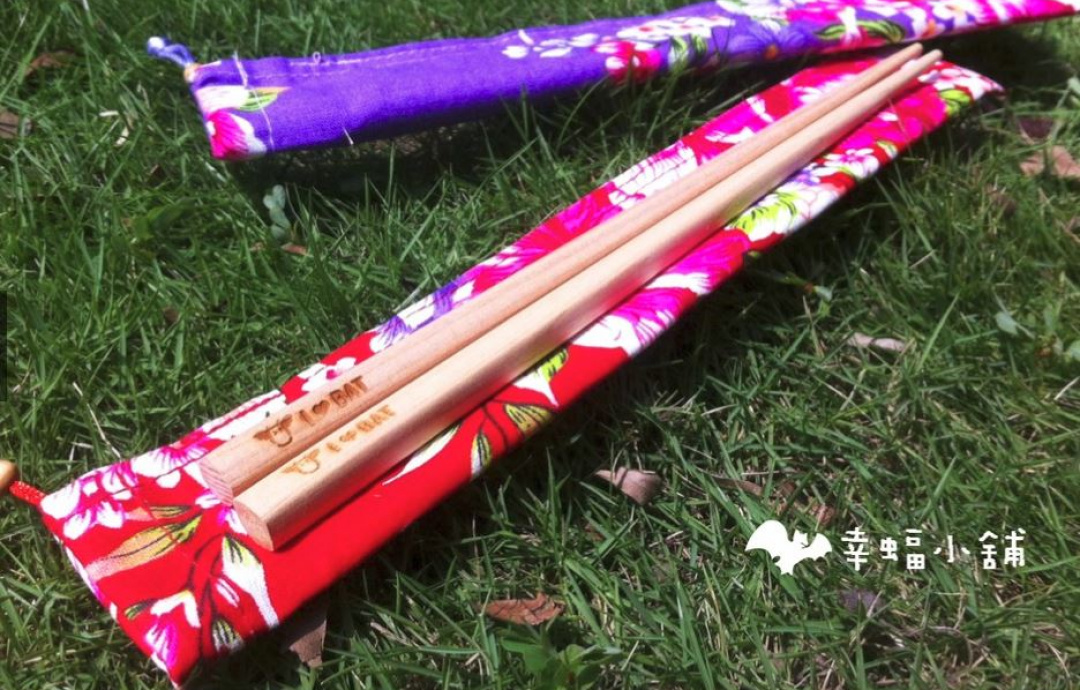 Chopsticks with imprint.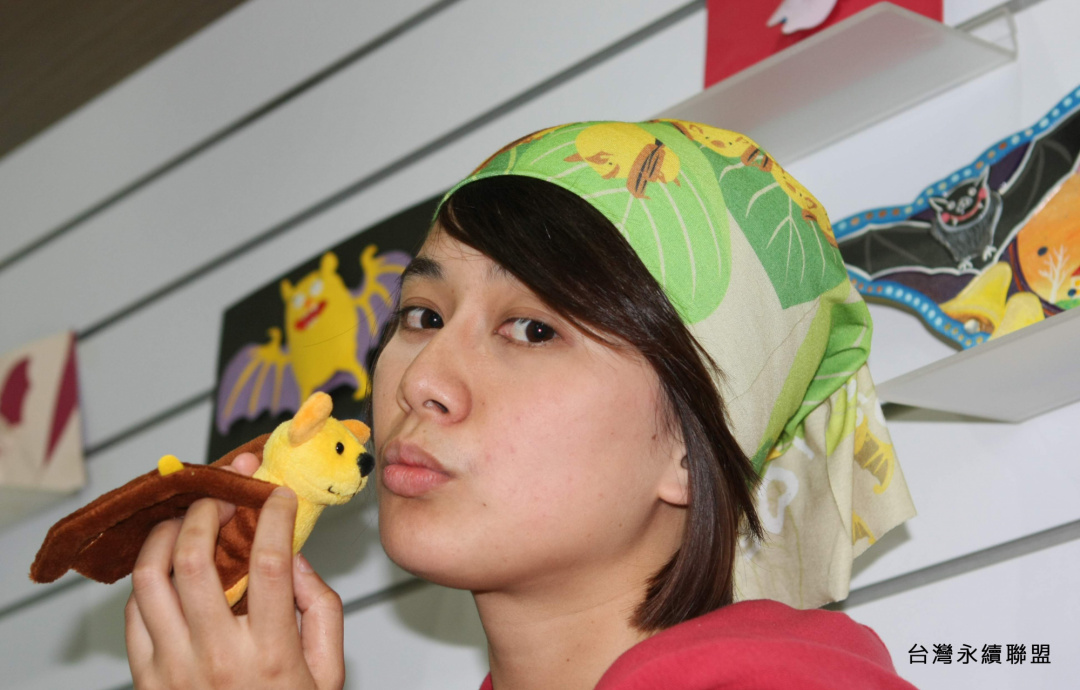 One of the most popular products: magnetic suction bat muppet.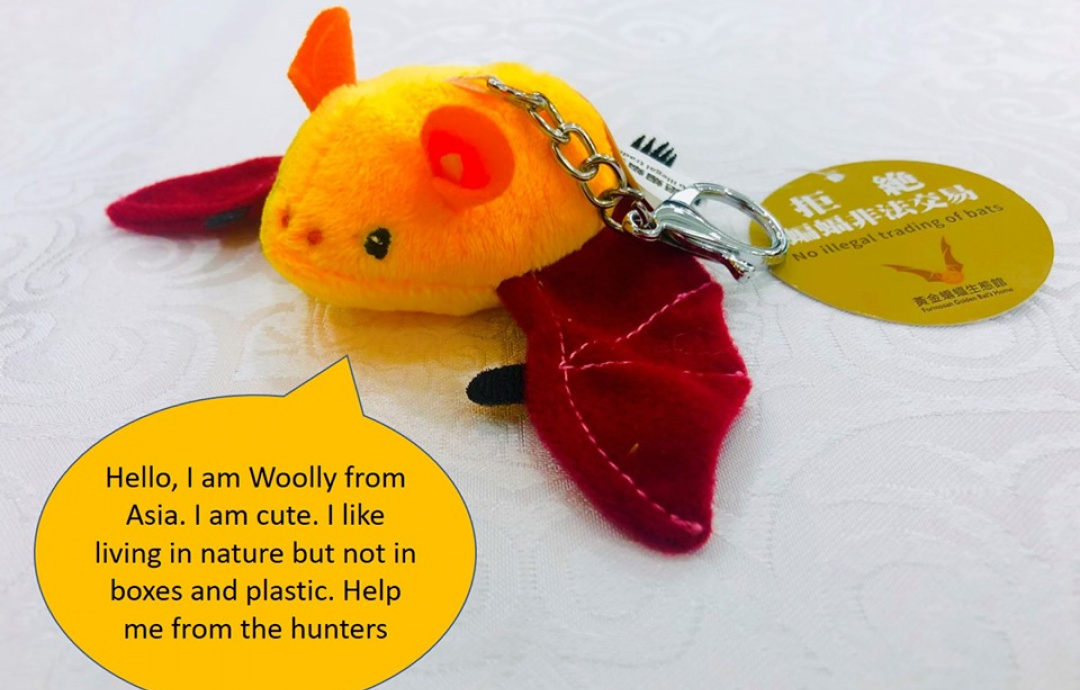 Top 1. Souvenirs: Bat charm.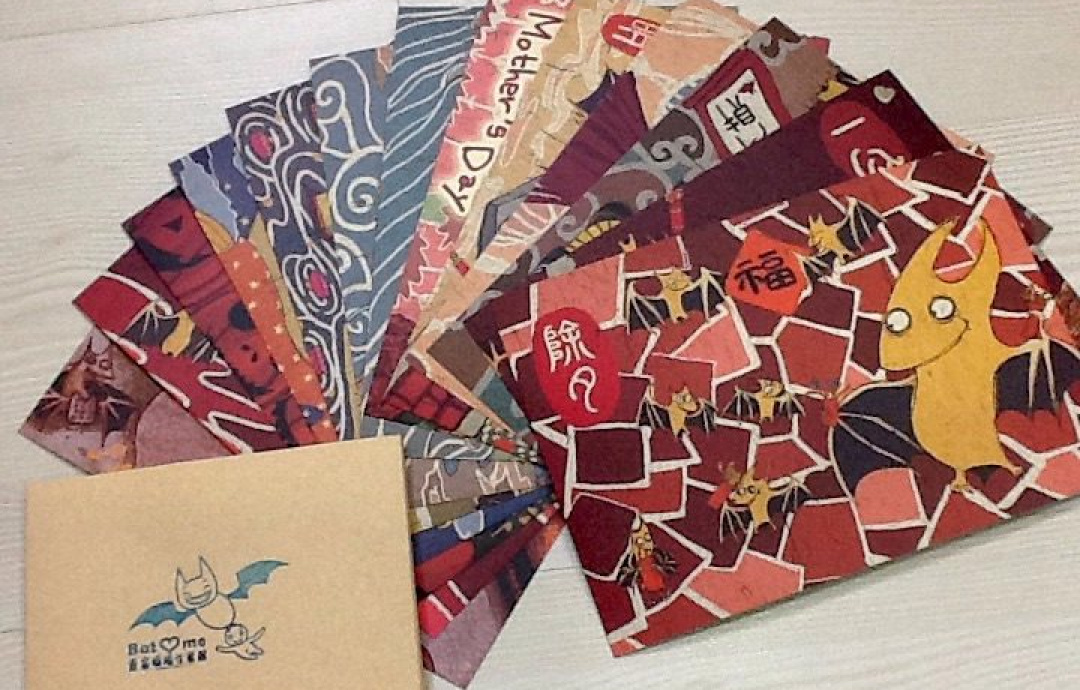 Postcard is the favorite of foreign tourists.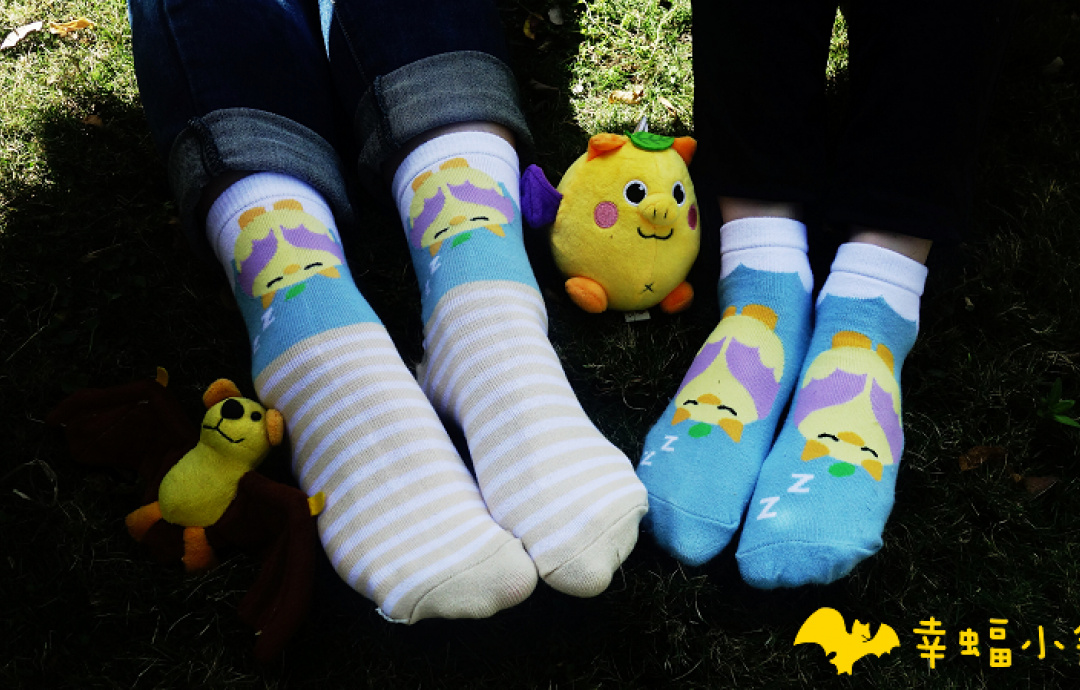 We want to promote the illegal trade of bats through cute muppets and socks.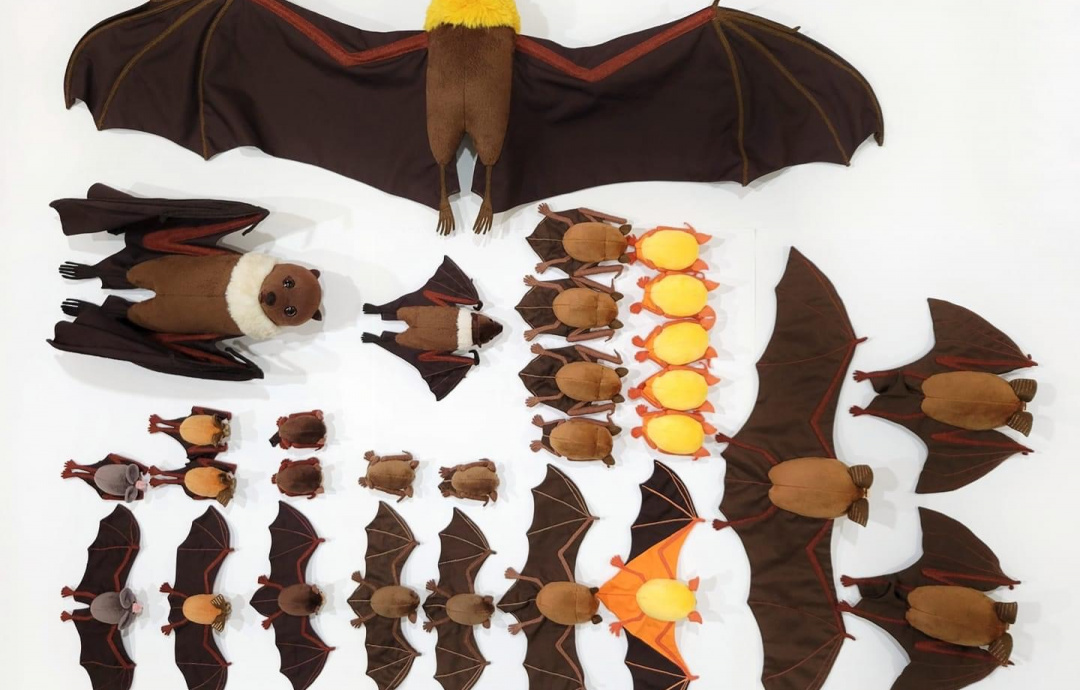 Hand-made dolls of Taiwanese bats.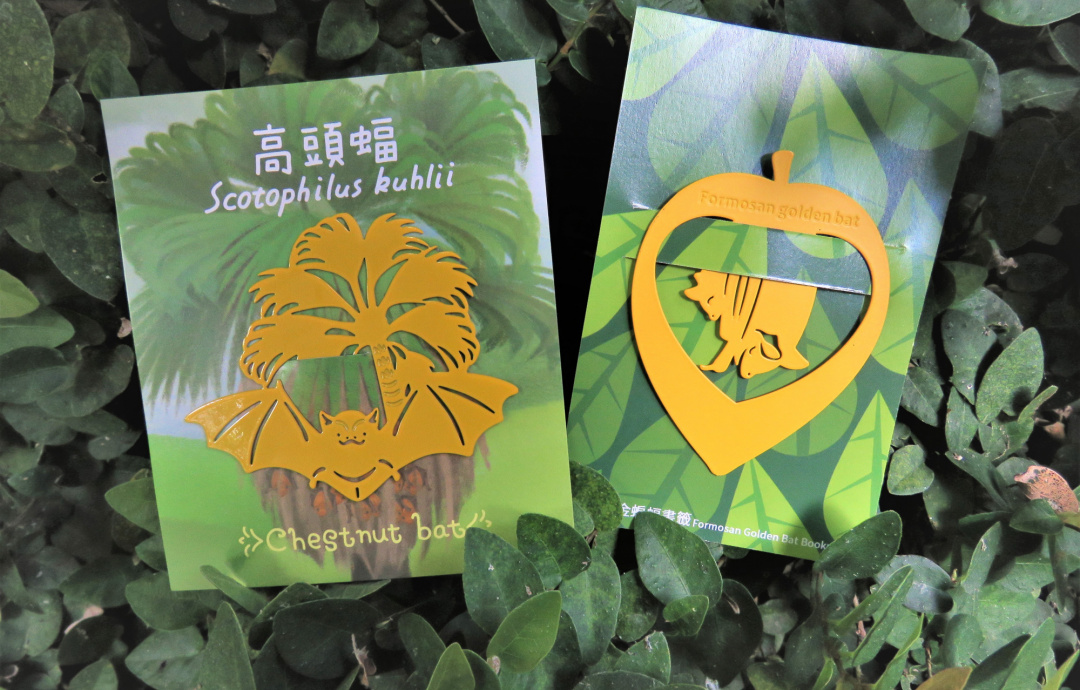 Bat bookmark.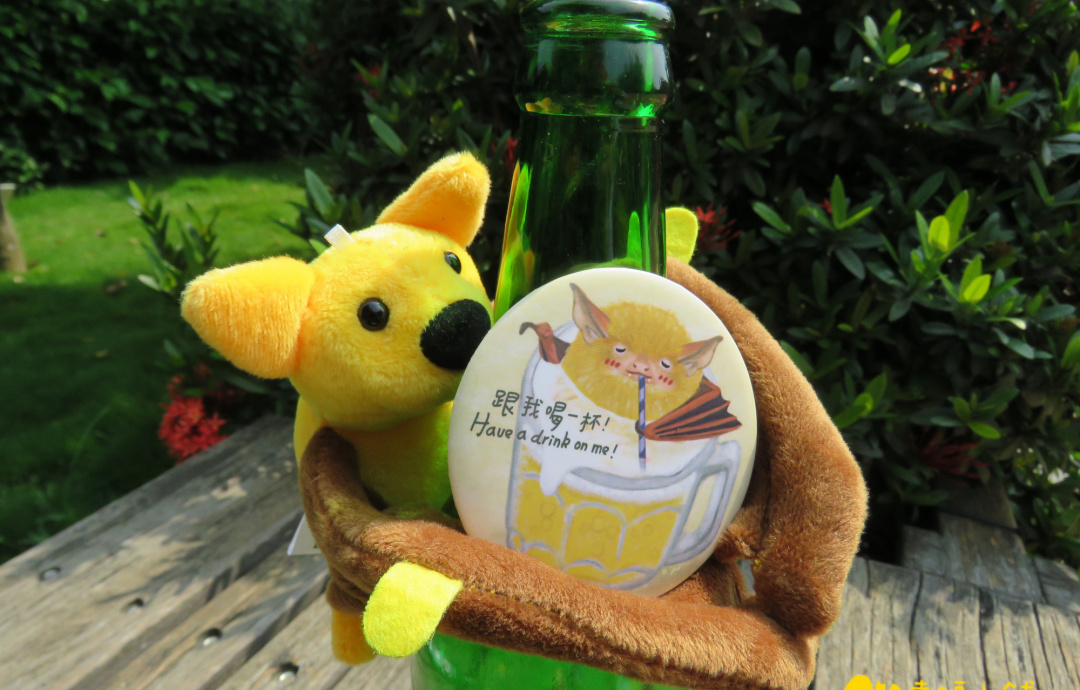 Bottle opener is also popular among foreign tourists.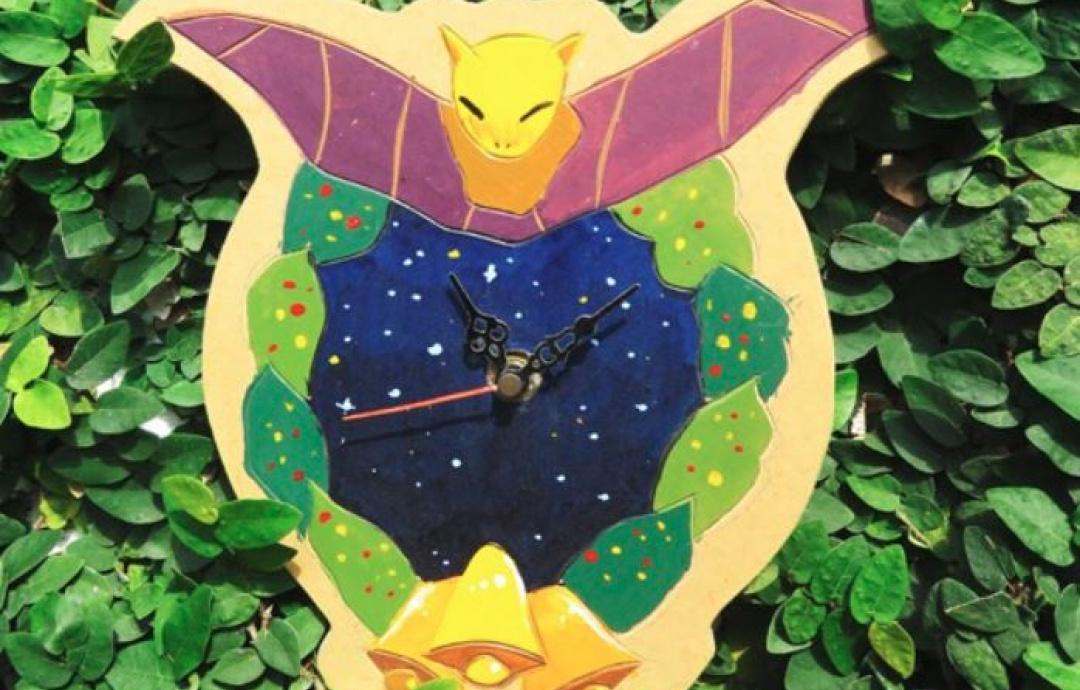 The bat clock accompanies you through every moment.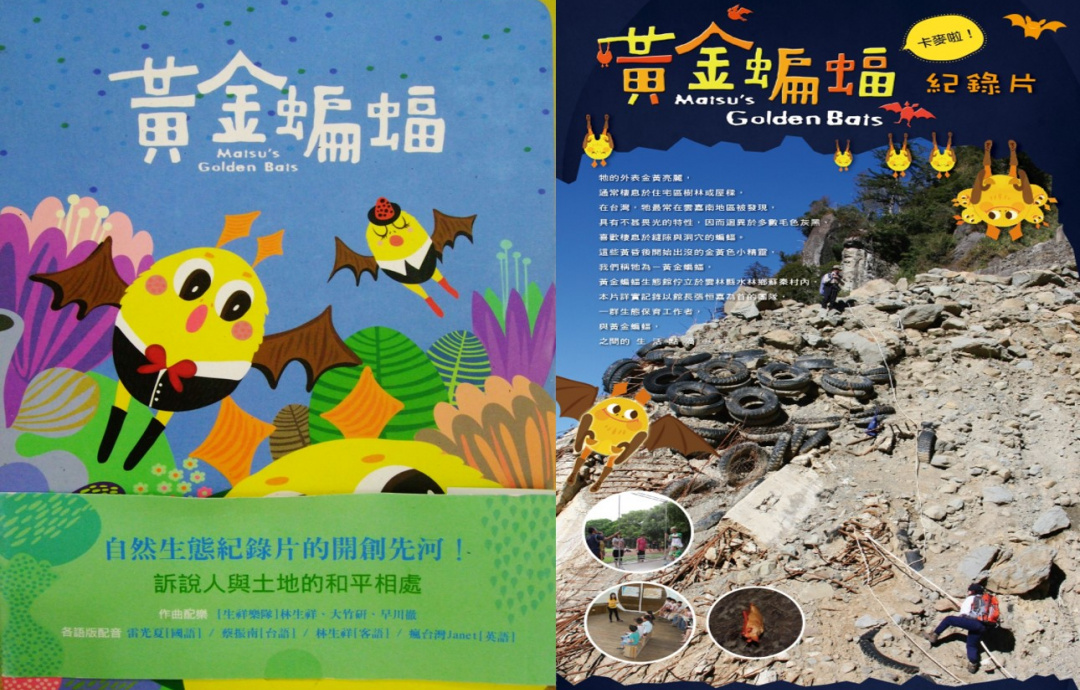 Ddocumentary "Matsu's Golden Bats" flim with 4 languages.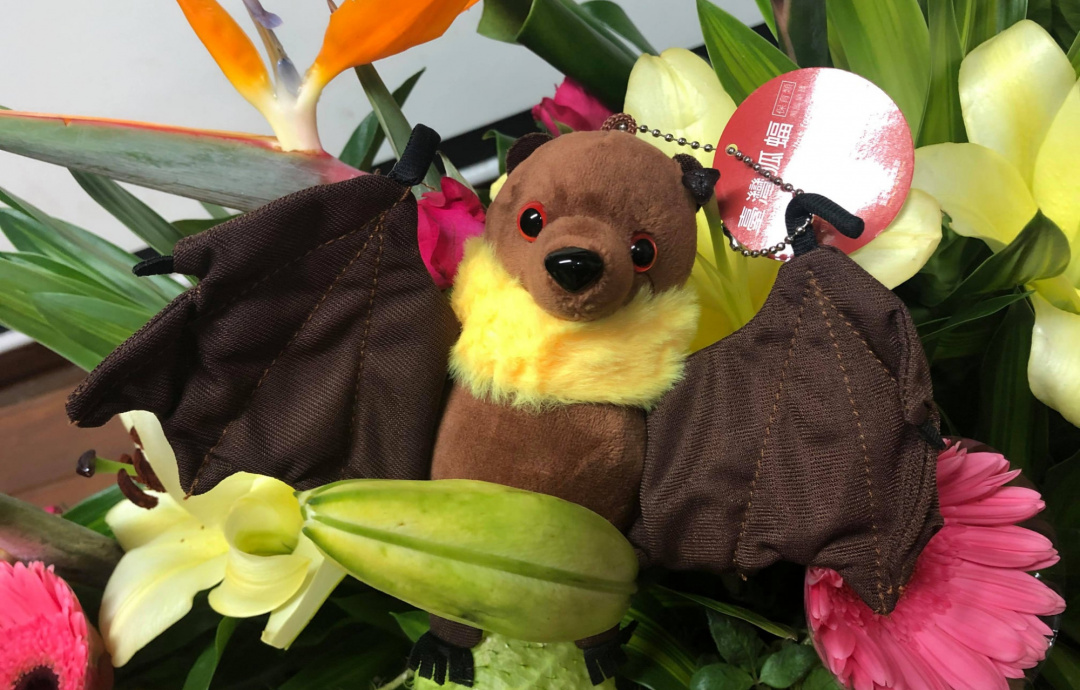 The muppet of  Pteropus dasymallus formosus is also original design by FGBH.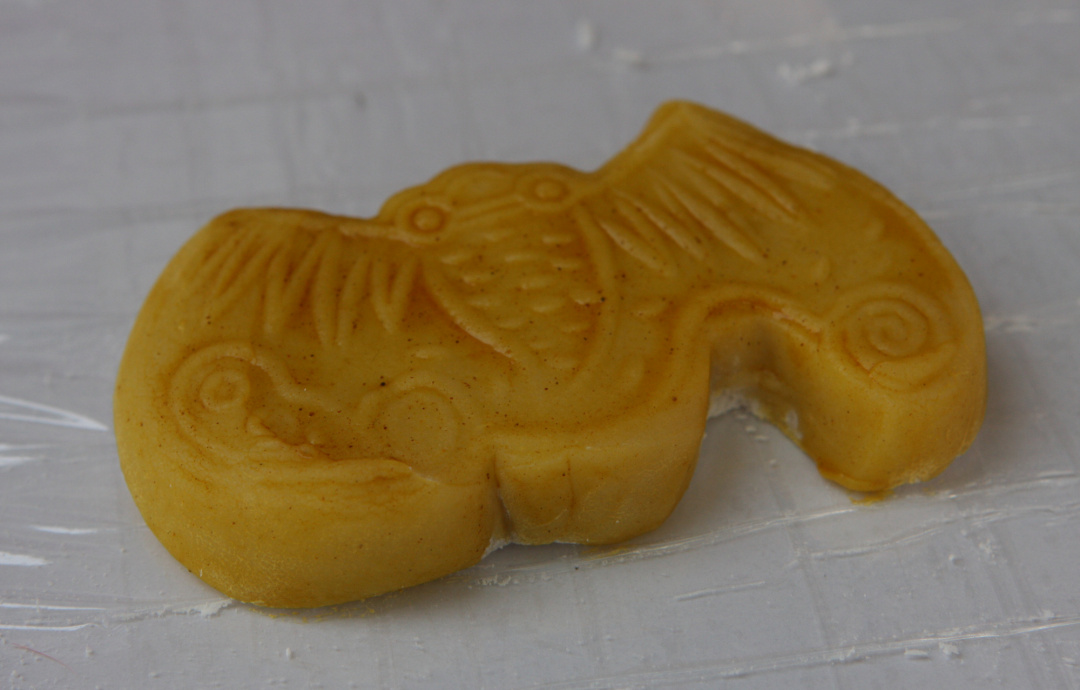 Phoenix cake with the bat totem.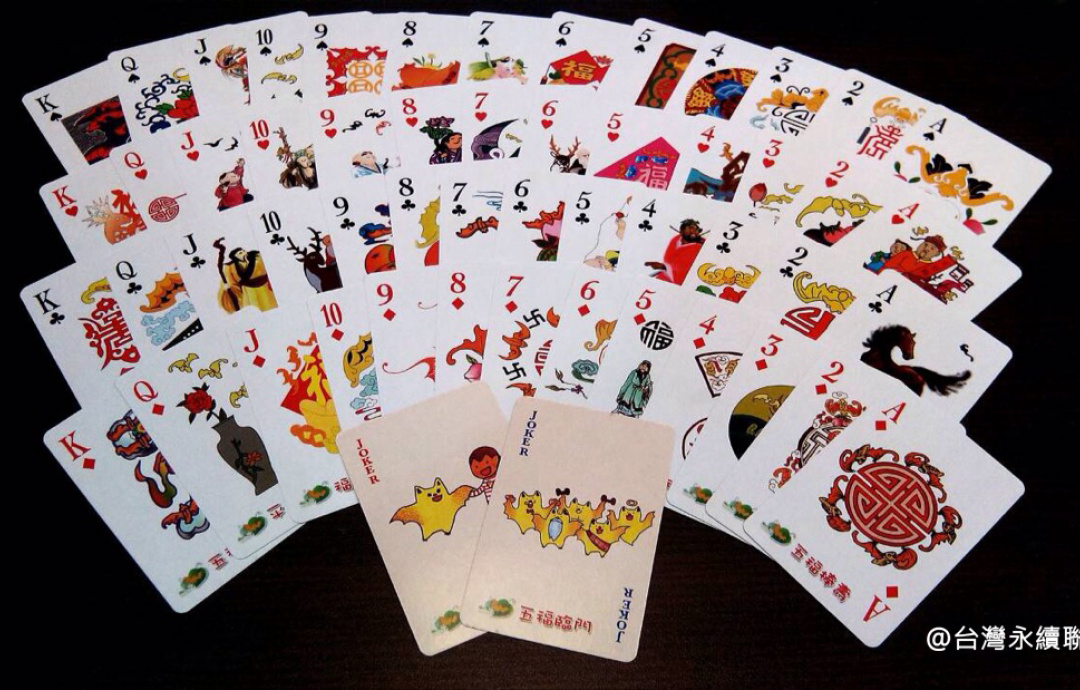 Bat poker.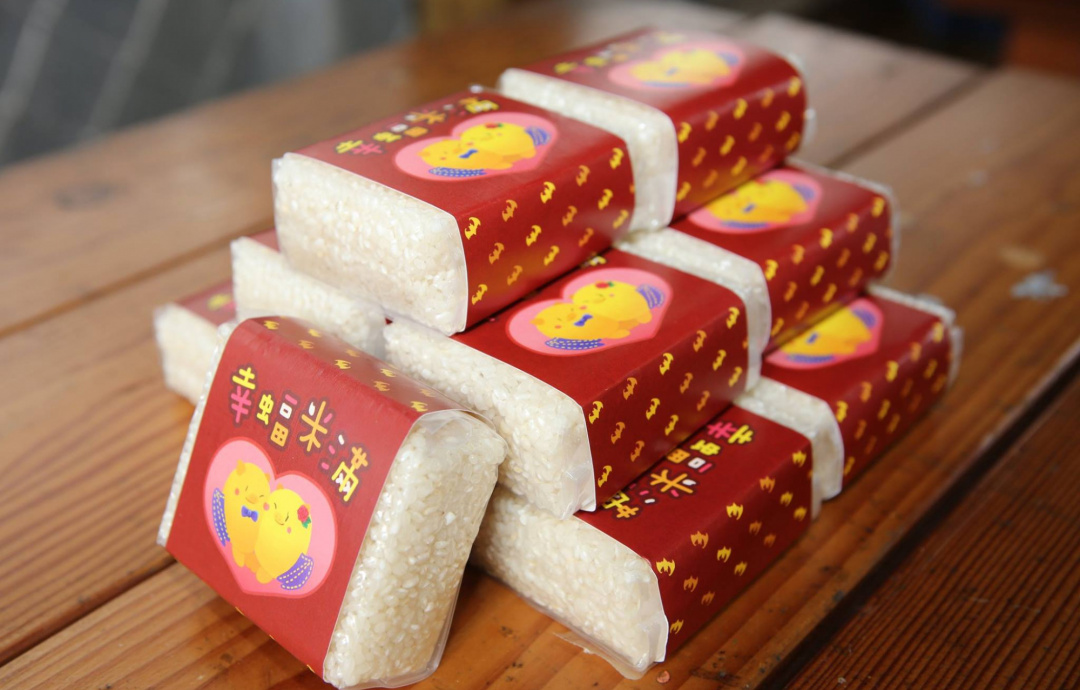 The friendly environment bat rice is growth by local farmers.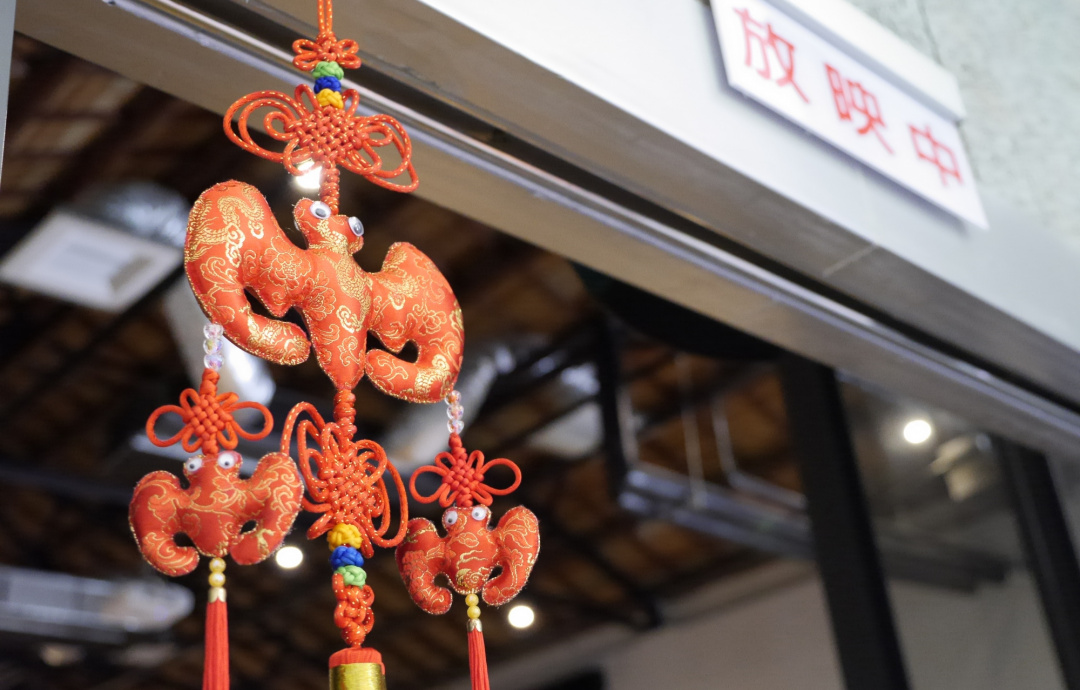 Chinese style bat charm.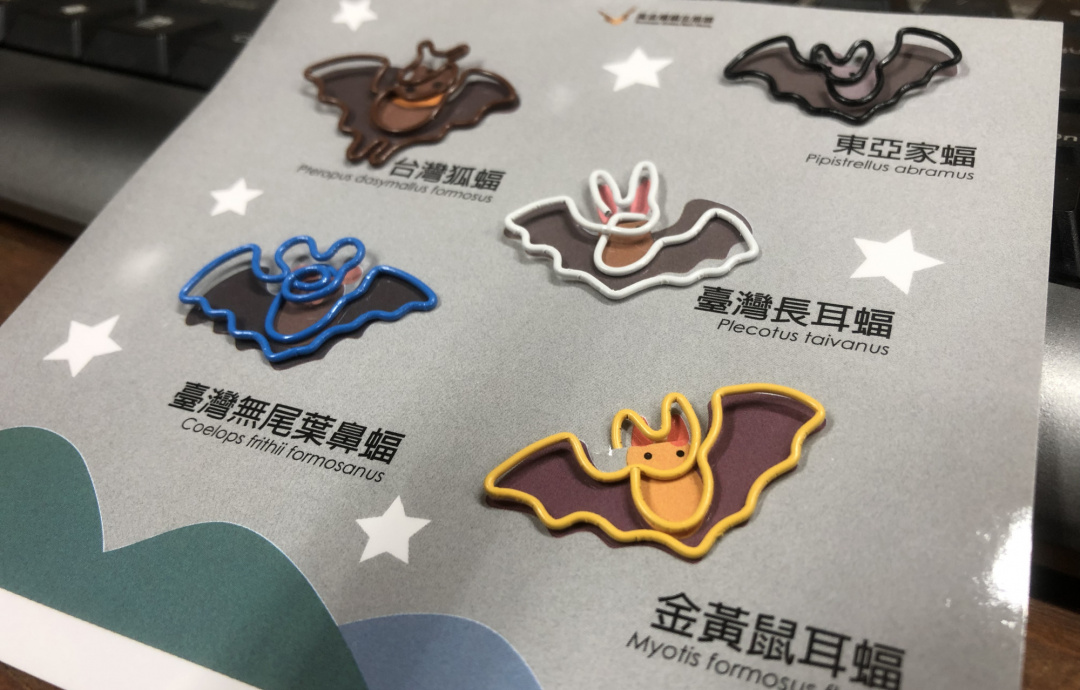 The bat paperclip.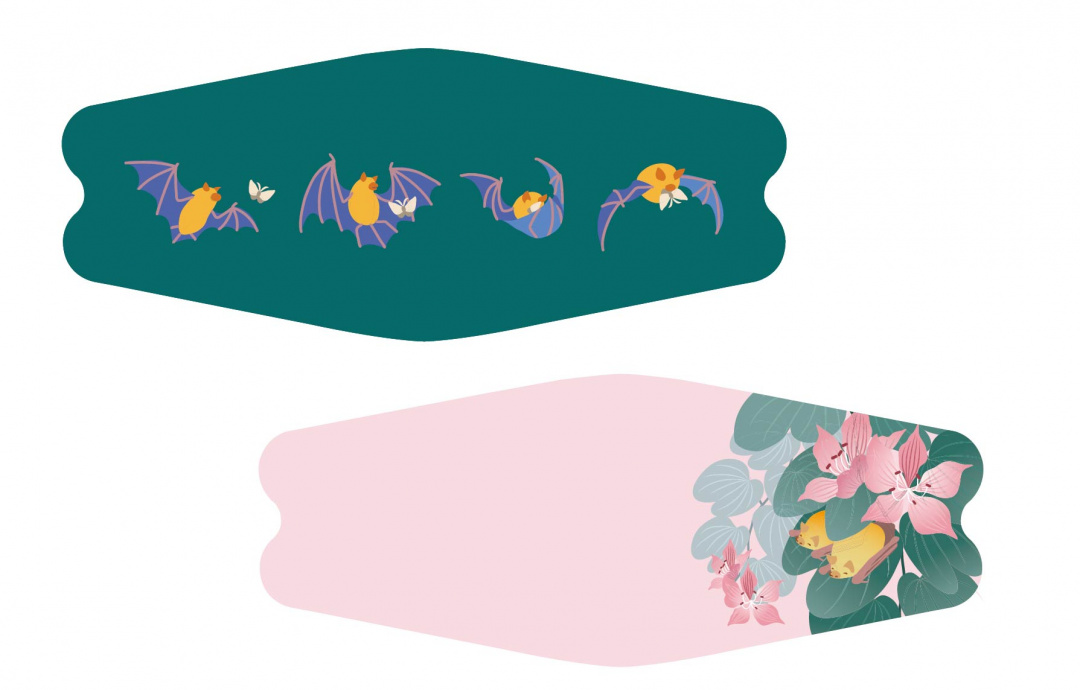 Bat mask.